Bio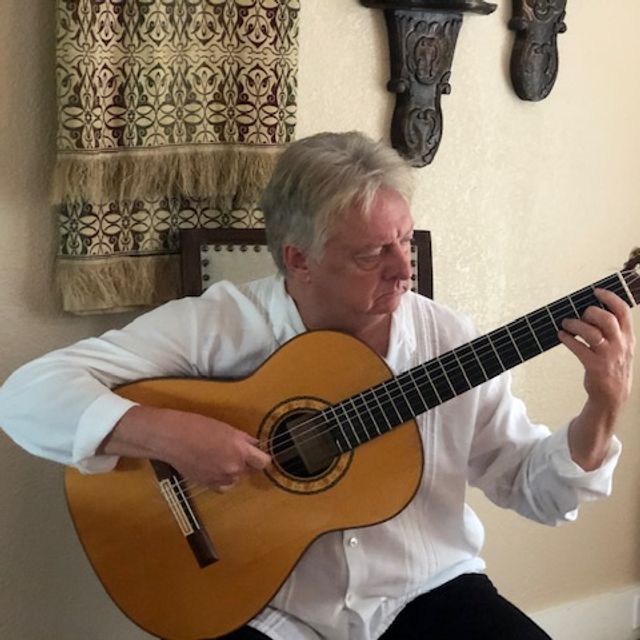 Kevin Townson (b. 1962) initially starting with the electric guitar playing Rock and Roll, he performed throughout the North Texas area from 1978-1985. In the late 1970's he was inspired by a video of Andrea Segovia performing at the White House for Jimmy Carter. This inspired and motivated him to further his classical studies. He says "I was so taken back by the fact that this guy must be 80 years old and he's playing guitar (very well) to people that were absolutely spell bound." Kevin decided at that point he wanted to be like that when he grew up.
In 1985 he began his studies with Tom Johnson at the University of North Texas in Denton, TX where he received both his Bachelors and Masters degree in Classical guitar performance. During this time he began attending and performing in various master classes while also starting to perform at private and public venues around town as a classical guitarist. At this point he started to develop interest in other genres such as Jazz and especially Flamenco music.
Upon hearing a Paco De Lucia recording he became highly inspired to pursue his flamenco studies on the side. Kevin says "these genres of music show the full range of what the guitar is capable of achieving." He adds "Discovering music of other cultures and how that music connects with ours is something that's very interesting and intriguing to me."
Kevin is currently performing extensively as a soloist and with his Latin-Jazz group, The Kevin Townson Band, for a variety of events throughout the DFW Metroplex. He has released three CD's to date featuring his unique blend of flamenco, jazz and pop sounds. Pictures from Spain (2003), Between The Lines (2005) and On the Rocks (2019).
Kevin taught at the college level since 1992 before committing his full time teaching to younger students as the Director of The Childbloom Guitar Program in Parker County TX which introduces music through the guitar to young people 5-12 years of age.