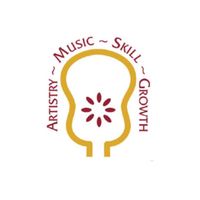 The CHILDBLOOM GUITAR PROGRAM is a unique curriculum which specializes in introducing music to children through the guitar. The Childbloom Program was made for kids ages 5 and up.  You can feel confident that your children will be given the best opportunity to learn, grow and cultivate their talent. 
The Childbloom Program cultivates a habit of performance in the class, for friends and family members, churches, and eventually on the concert stage in recitals.
"How much does it cost?" 
For in-person lessons, there is a $25 enrollment fee per family (in-person lessons) into the Parker County Childbloom Program. When you enroll you will have access to the initial enrollment materials.  The material your child will be learning, including music, lessons and exercises, will be available online or you can request an audio CD. This material provides a key ingredient to the Childbloom success – listening to the music before, during and after learning it. We also provide easy-to-read music for the non-musician parent to help at home. You will also receive a free subscription to The Childbloom Monthly Newsletter. This helps parents deal with the many ups and downs of motivation that will occur in the musical education process. The newsletter also has local events and contests your child can participate in. Contests are geared to every skill level. 
The lessons are scheduled on a yearly basis, with 42 lessons per year. This means some months will have 3 lessons, some months 4 and some months may even have 5 lessons.  However, your tuition is the same from month to month. 
You don't commit for a year or a semester, lessons are a month at a time.  You pay tuition at the first lesson of each month. We do need notice of withdrawal by the 15th of the month prior to the month of withdrawing. The Childbloom Guitar program is one of the most affordable entrances to private music education in the Parker County area. We are also the best. 
Below are the monthly rates for in-person lessons: 
Group class (standard group lessons) for one child: $68 
2 Sibling rates for a group: $102 (1st sibling is $68, the second is half-priced $34). 
3 Sibling rates for a group: $136 (1st sibling is $68, each additional student is half price) 
Private ½ hour rate: $112 
Online lessons are available.  There is a $5 service fee for online lessons.
Call/text 817.975.9103 or email:  info@kevintownson.com
https://parkercounty.childbloom.com/